Do You Have Wind or Hail Damage? Team Construction Is Here to Help!
Being caught in a wind or hailstorm can be a frightening and harrowing experience from the inside comfort of your home, but such storms can also take a toll on your roof. Here are some things that you can look for, from the ground, that may help you determine whether your roof has been damaged:
Look at your lawn for shingles and up at your roof for misplaced shingles, holes in your shingles, or shingles that have cracked or are curling up. Any of these scenarios leave bare spots on your roof, which means your roof is exposed and not protected correctly. This needs to be repaired as soon as possible to prevent further damage.
Also examine your yard for granules. What's a granule? Have you ever noticed that many roof shingles have the texture of sandpaper? The granules, that look very similar to sand, give it that texture. If you see granules on the ground, that's an indication that the asphalt underneath the granules is exposed to the elements which can lead to premature aging of your shingles.
Is your chimney or gutters off center? This is a sign that the sealant used around these structures to keep water from penetrating has been broken or may be missing.
Also check for dents on the gutters and downspouts surrounding your home. If you see damage in these areas, it's a definite sign that your roof may have sustained similar damage.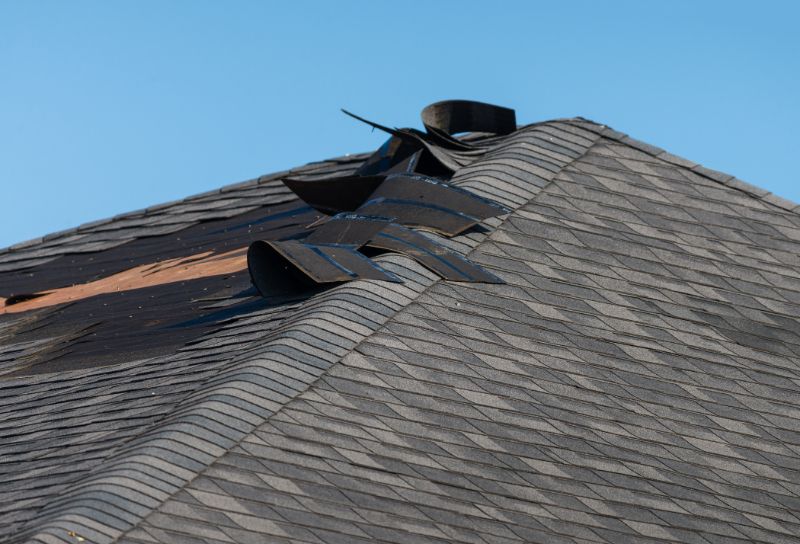 DO NOT get on your roof to inspect for damage yourself. Damaged roofs can also be very dangerous. After a storm, particularly if you have reason to suspect damage on your roof, call Team Construction at (208) 898-9882 and schedule a complimentary roof inspection. We want to keep you safe by going on the roof for you, and we are also experts when it comes to finding damage. Wind and hail damage are usually covered by insurance, particularly if your roof is less than 10 years old. If your roof needs repairs, we will help you file the claim with your insurance company. Call today! We have been top roofing contractors in Boise, Meridian, Eagle and surrounding areas in Idaho since 2007, and we would love to help you weather through the storm.